Review/Comparison: Streamlight's budget scout light, the Protac Rail Mount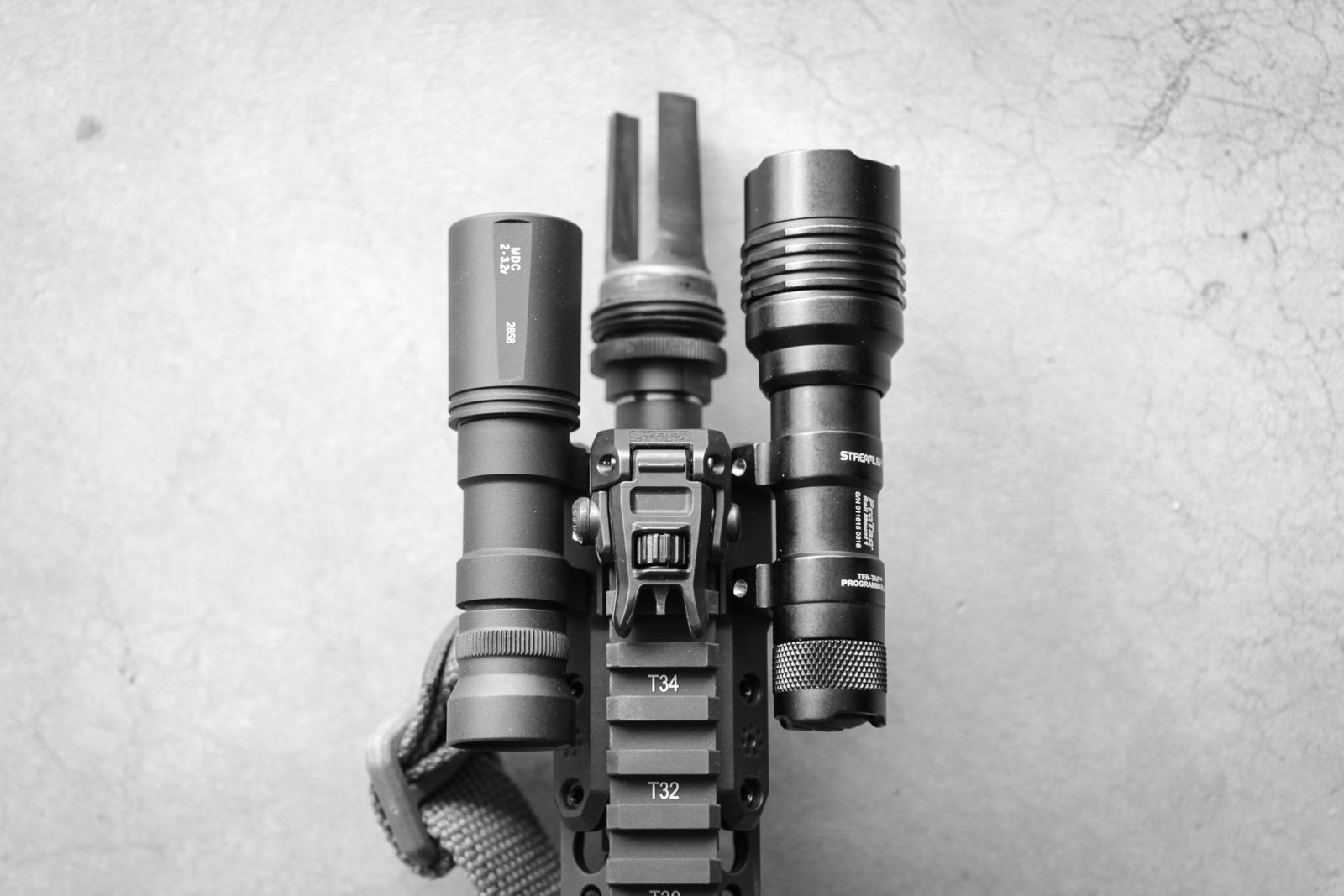 We have had a large influx of questions regarding Streamlight's newest weapon light offerings, the Protac Rail Mount 1 and 2. They are similar to Surefire's Scout series in many ways.
The Good
Budget priced.
Include a Picatinny mount, clicky tailcap, and tape switch tailcap.
Competitive lumen and lux output.
TIR lens provides a focused beam pattern.
Picatinny mount can be removed allowing use of almost any aftermarket Scout mount, including the Arisaka Inline Scout Mount for KeyMod and M-Lok, and Offset Scout Mount for KeyMod and M-Lok interfaces.
Streamlight has a good reputation for customer support.
The Bad
Weigh more and are larger than equivalent Arisaka and Surefire Scout offerings.
Bodies have bulky Picatinny lug interface like stock Surefire Scout bodies, reducing the clearance available for mounting near front sights or other accessories.
Not compatible with Surefire Scout components, preventing use of Surefire IR heads and additional tape switch options.
High/low and strobe modes are gimmicky and not normally considered for serious use on a weapon. Yes, we're aware you can turn those modes off, but the fact that they are included means there's additional circuitry that can break.
Manufactured in China
The Conclusion
The Streamlight Protac Rail Mount 1 and 2 seem like decent budget weapon lights. We need more time and use to determine if they will be reliable and durable. Thankfully, Streamlight chose to use the same mounting interface, allowing them to work with the majority of aftermarket Scout light mounts. The lack of Surefire Scout compatibility is a significant downside, which prevents users from being able to use extra components to build up additional lights for less cash, or to enhance capabilities with different heads and tailcaps. Despite this, we feel they are good enough to offer as a combination deal with our Scout mounts in the near future.
If you want to step up a level and get a lighter, lower profile weapon light we recommend taking a look at our 300 Series and 600 Series complete lights. They feature Malkoff TIR heads and slimmed down bodies that provide more clearance when trying to tuck them in closely to the handguard. The 300 and 600 Series lights are also compatible with Surefire Scout heads, tailcaps and bodies, and made in the USA.